We were responsible for conducting the audit and Webtrekk analysis in the field of flow on the German and Polish services. Also, we had to develop a correct and effective flow for the business.
We designed a user-friendly module for the Dealer CRM app. The project was executed for the Mitsubishi brand. It aimed at improvement of the collective sales service.

The goal was to design a game connecting friends via the Messenger app. Also, we had to make sure that the mechanism of connecting phones works well.
We took care of the creation of a modern date filtering system for Decathlon Rent. It helps users with choosing the number of days for which they want to rent equipment.


We have created projects for all sub-services in terms of UX / UI. It included: Nanny Express, Pet Express, Senior Express, Special Needs.
We have designed a portal in terms of UX / UI. The system facilitates the process which enables the patient to get and pay for prescriptions.

We have created a new website design. It was a big challenge to combine the magic context with the IT industry-specific.ue properties.
We created a consistent promotional landing page. Our user-friendly content application allows building brand awareness and customer loyaltynce.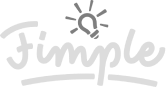 We designed the website in terms of UX / UI. Its purpose is to promote and sell courses for making homemade food products.

We designed an application aimed at the development of young athletes. We were guided by the research results and UX / UI assumptions.


We undertook the creation of the SaaS system. It was needed for the employees of the service to create promotional newsletters by themselves.

Our work consisted of creating a uniform system that allows people who run advertising campaigns to control all the variables within this one system.

We have designed websites for their portals, incl. turyści.pl and biznes.info. We also created color recommendations following the WCAG for all services.

We created an easy-to-use and intuitive self-service kiosk for the Spanish Repsol petrol station. It allows customers to pay for fuel at the dispenser.

We create strategic projects for the most popular brands that put their faith in our professional experts in User Experience.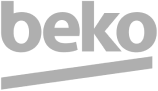 We created project for an LCD smart fridge screens. The goal of this project was to develop a user-friendly and time-saving interaction between the device and a user.

We worked on creation an online place for gamers and game developers. One of the important features for them is the ability to exchange game ideas for cryptocurrencies.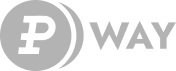 We've created landing page alternatives with the company's A / B testing in mind. We conducted the reasearch and analysis of the solutions and the platform itself.

Our role of this project was to prepare a visual design an application for previewing matches and live results for games from around the world.

We had several tasks on this project. The challenge was to create a good user flow, considering that the purchasing process here is completely different than in standard e-commerce.

We have created an identity for the "Pies w koronie" initiative. The project work resulted in an integrated, well-functioning system of collaborative assistance, among users.nce.


We worked on creating an e-commerce shop. Our task was to design a user-friendly online store so it would be easy to use and make clients want to shop.

We took care of redesigning business website which had a low conversion rate. Based on findings we proposed a series of recommendations to improve the UX.

An important point of our work was to design the website so that it would be transparent.  Its main purpose is to promote and encourage the buy of software.

We have been working here to improve the website and online store. The goal was to make it easier for people to travel around the website as well as encourage them to shop.


This project aimed to improve the operation of the website in such a way to increase sales of glasses. We have redesigned it to make the users' journey easier

We strived for a shorter, concise customer journey. It starts with a user's motivation to make a bet offer. Sending it to the other player is a final touchpoint.

We have created an ordering system for the company Ne pudelkach. This innovative system enables online ordering of healthy food boxes.

Our task was to create an interface for location tracking app and a landing page. The modifications we made included improving map view and navigation.

Our goal was to create project for a system that would enable efficient management, customer service, and control of employees' tasks.

We worked on the UX / UI of the content portal for Performance Media and Normabiotic to build SEO. We conducted analyzes and built mock-ups.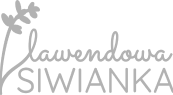 We worked on the UX / UI of the content portal for Performance Media and Normabiotic to build SEO. We conducted analyzes and built mock-ups.

In this project, we mainly discuss about the look of the car rental mobile app.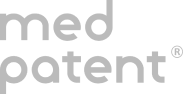 We have created a website design and an online store where you can buy medical devices for daily prophylaxis. We worked according to UX / UI guidelines.

We developed a prototype for an interactive website. The goal was to create a product with a clean and uncluttered design, in line with UX design principles.

We create project of a new Customer Interface. We delivered a fresh new design of the interface, an offers list, and configuration of orders on the user profile.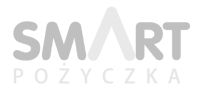 The goal of the project was to create a landing page that was easy on the eyes, followed trends, was inclusive, and adjusted for desktop and mobile screens.

We conducted UX analyzes and created mockups for the website of a German company dealing in SEO and Webdesign.